Please Note:  Scheduling at facility in Carpinteria, CA.  Mobile service provided only in Santa Barbara and Ventura counties.

Please Note:  Fee-based consulting (prepaid) is available via email/phone.

I specialize in Roadtrek, Hymer & Carado motorhome repairs and annual service. I conduct inspections, provide technical education, new owner walk-throughs, and consulting services.  I offer my services in California in Santa Barbara & Ventura counties.  I offer Roadtrek, Hymer & Carado owners a preferred rate. 

I have an electrical background, specializing in power for the Bell System and studying Electronics Technology in college, and I am a certified Journeyman Central Office Installer.

I am an RVTC Master Certified RV Service Technician, an RVDA-RVIA Certified RV Specialist in Electrical Systems, and I am Roadtrek-Hymer Factory trained.  Also, I'm a Dealer with Alde, AM Solar, Battery Systems, Dometic, Progressive Industries, Roadtrek, Suburban, Thetford/Norcold, and TriMetric.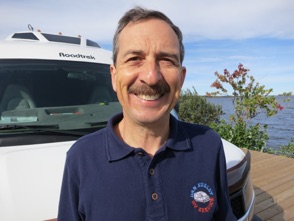 Thank you for visiting my web site and happy RVing!
Dan

Dan Neeley RV Service

"Changing the World, One Roadtrek at a Time"