Please Note:  Scheduling a limited number of service appointments due to Covid-19.  Please disinfect your RT or Hymer to include galley counter, floor, door handles, monitor panel switches, steering wheel, handbrake, dash area, keys, etc.  These are non-contact appointments.  Plan to leave your MH and not return until the work is complete.  Distance is required.  There are no in person briefings or consultations.  Payment via Zelle or check is preferred rather than accepting cash.  Thank you.

Please Note:  Fee-based consulting is available via email/phone.

I specialize in Roadtrek, Hymer & Carado motorhome repairs and annual service. I conduct inspections, provide technical education, new owner walk-throughs, and consulting services.  I offer my services at various locations in California depending on my travels and I make house calls.  I offer Roadtrek, Hymer & Carado owners a preferred rate. 

I have an electrical background, specializing in power for the Bell System and studying Electronics Technology in college, and I am a certified Journeyman Central Office Installer.

I am an RVTC Master Certified RV Service Technician, an RVDA-RVIA Certified RV Specialist in Electrical Systems, and I am Roadtrek-Hymer Factory trained.  Also, I'm a Dealer with Alde, AM Solar, Battery Systems, Dometic, Progressive Industries, Roadtrek, Suburban, Thetford/Norcold, and TriMetric.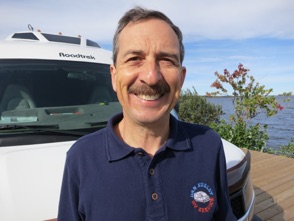 Thank you for visiting my web site and happy RVing!
Dan

Dan Neeley RV Service

"Changing the World, One Roadtrek at a Time"